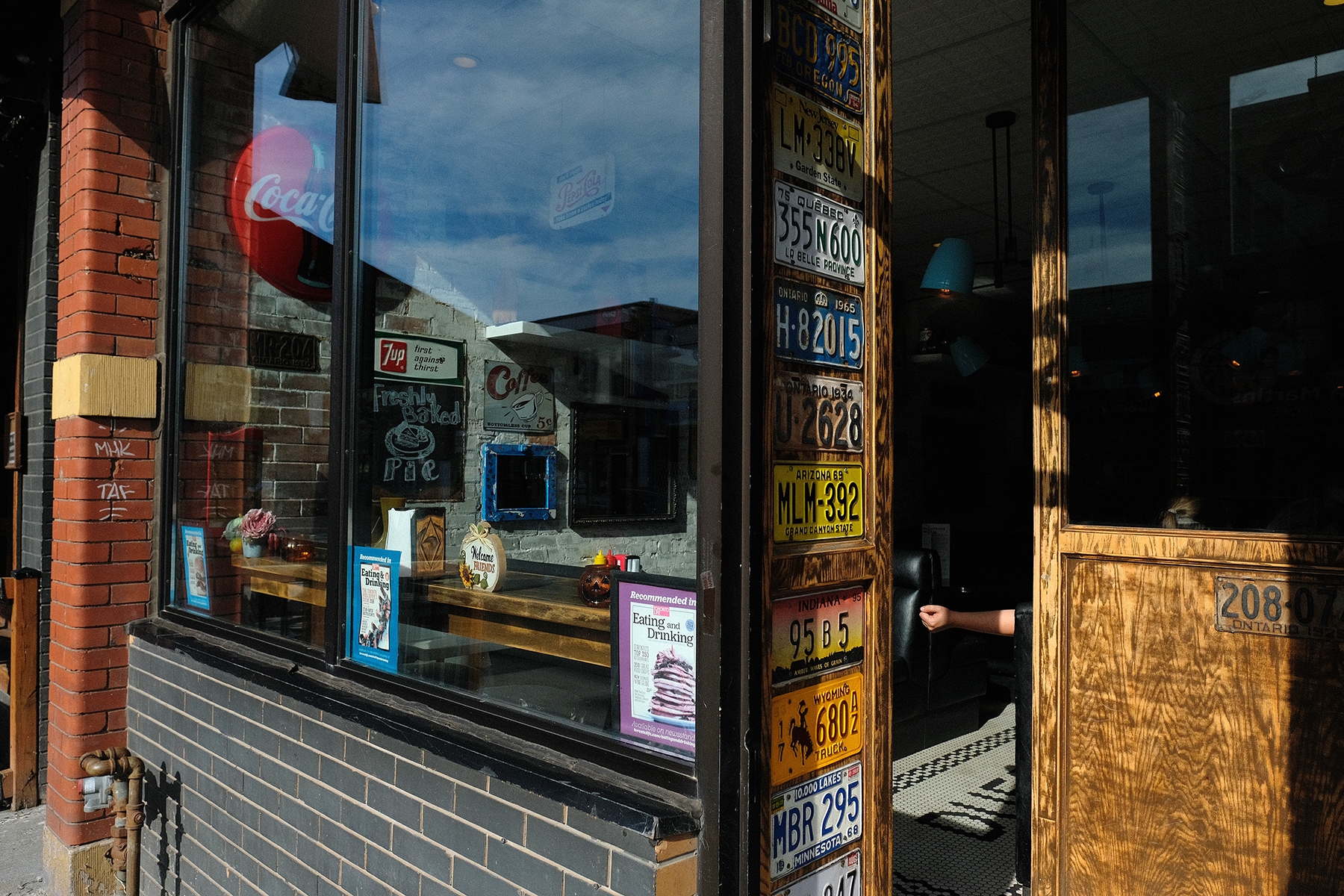 Promote your independent retail store and remind your community and consumers of the benefits of shopping local.
Indie Retailer Month is happening in Canada this July, and we couldn't be more excited to kick start in Toronto...
Like many Torontonians, we love our neighbourhoods. Toronto is a city of neighbourhoods, born out of our joy of belonging, of having something we can call our own.
Each of our neighbourhoods looks very different, but they are comprised of similar ingredients. The local coffee joint. The favourite corner store. The funky bar with great music. The store for the local grannies, still catering to clients they've had for 50+ years. The nail salon. The new butcher that you've heard great reviews about. The hair salon. The restaurant where you always run into your neighbours.
These shops are owned and run by your neighbours, and they employ the local college kids. These are the stores we "thank goodness" for when we're short something or have forgotten to pick up a hostess gift. They're the places you love to walk past on the weekend, as you enjoy your ice cream, chatting with your partner. They're the places you're disappointed you didn't go to more, when you find out they've closed.
These are the reasons why we're working hard to give you a July full of local celebration, of neighbourhood pride, of featuring your main street retail. Look out for our social media posts, our tweets and our news features. Talk to us and tell us what you love about your neighbourhood shops! Share your favourites with us so that we can share them with Toronto.
And most importantly, we encourage you to use this July to get out there and support your local businesses so that your neighbourhood keeps its unique spirit.
Add the Independent Retailer Month materials to your in-store graphics, social media, newsletter and website.
Distribute Independent Retailer Month posters and postcards to your community to get involved.
Host events and special promotions for your customers to celebrate Independent Retailer Month at your store.
Take a look at the below ideas to celebrate Independent Retailer Month and promote your small business to the community.
Bonus buck: Give customers a $1 coupon for every $10 they spend in your store in July. The coupon is redeemable in August
Happy hour: Offer red and white cookies/cupcakes with refreshments to promote the 'independent' touch. You could also contact an independent restaurant to partner and provide some light bites.
Badges: Create campaign buttons for your staff to wear with the message: "Proud to be independent"
Meet and greet: Invite your customers to meet brand owners/representatives to your store
Beauty treats: Team up with an independent salon/spa in your community and offer customers in-store pampering
Goodie bags: Give with certain purchases or to new customers
Community talent: Support local designers, artists and/or DJ's by hosting a joint in-store activity
Run a contest: Offer the chance for one lucky winner and friends to have a private shopping party
Shopping crawl: Team up with neighboring independent retailers to host a shopping crawl providing a map and prizes for participants
Drop and shop: Invite customers to donate lightly worn clothing/shoes in-store for a local cause such as Dress for Success and receive an exclusive deal in store that day
Charity giving: Offer to make a donation of 10% of the purchase price for each customer to a local community charity
Check-in deals: Offer every shopper that "checks in" or tags to your store on social media an exclusive promotion in store
Online coupons: Offer exclusive promotions on your website that are redeemable in store only
For more information, please contact catherine@theretailtherapist.ca